"EFFICIENT N-LINKED DEGLYCOSYLATION COMPATIBLE WITH MASS SPECTROMETRY ANALYSIS"
PNGase F
Our enzyme efficiently releases N-linked high mannose, hybrid and complex oligosaccharides from glycoproteins.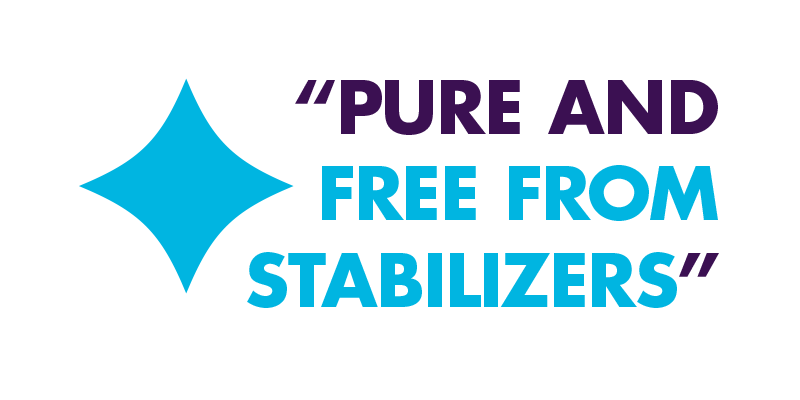 Product overview
Description
PNGase F Glycerol Free is a recombinant glycosidase that provides effective removal of almost all N-linked oligosaccharides from glycoproteins. Manufactured to yield a highly purified and specific enzyme free from stabilizers, PNGase F Glycerol Free is suitable for glycoproteomics and glycobiology workflows.
PNGase F enables deglycosylation of glycoproteins by cleaving between the innermost GlcNAc and asparagine of high mannose, hybrid and complex oligosaccharides with high efficiency. It has been cloned from Elizabethkingia mirícola and expressed in E.coli.
Highly pure: ≥ 95% purity achieved by multiple chromatographic purification steps to eliminate any contamination.
Mass spectrometry grade: Reaction components compatible with HPLC and Mass Spectrometry analysis.
Specifications
∙ EC Number: EC 3.5.1.52
∙ CAS number: 83534-39-8
∙ Product Formats: 100 μl
∙ Product Format: Liquid
∙ Reaction Temperature: 37 °C
∙ pH: 7.5
∙ Purity: ≥ 95%
∙ Storage: Store at 4°C°.
The products are shipped at 2-8°C. Upon reception store at 4°C.
∙ Stability: > 12 months at 4 °C
∙ Activity: > 1,000 U/mL
∙ Unit Definition: One unit is defined as the amount of enzyme required to remove > 95% of the carbohydrate from 10 μg of denatured Fetuin in 20 minutes at 55 °C in a total reaction volume of 100 μL.
Resources
Technical Datasheets
Technical Datasheet PNGase F
Brochure
PNGase F Brochure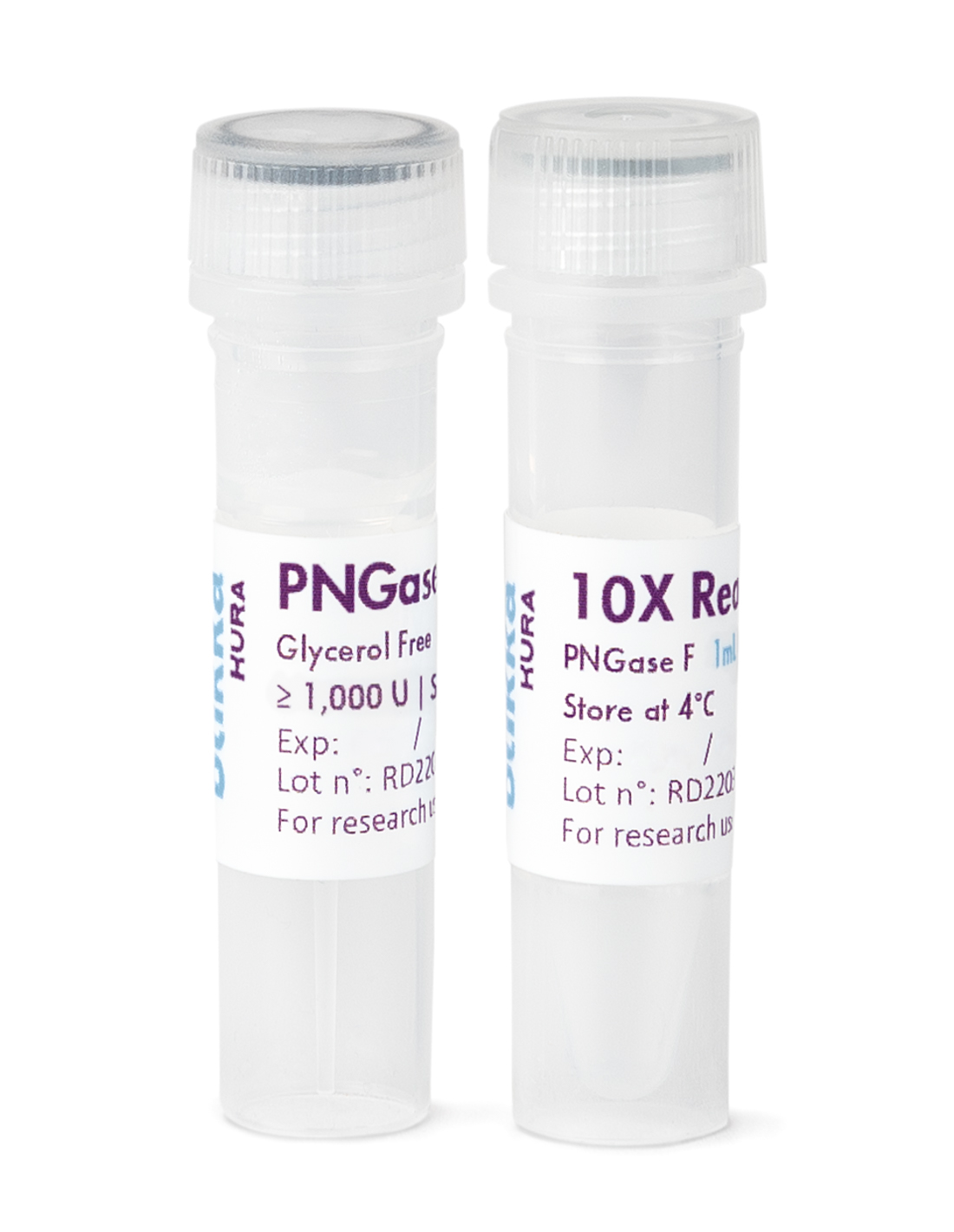 Need more information? Let's get in touch!