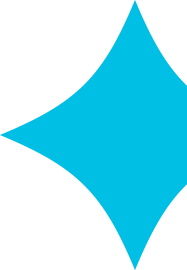 TRYPSIN CLEAR™
Mass Spectrometry Grade
Chemically modified and highly pure protease for bottom-up proteomics with high specificity and enhanced stability.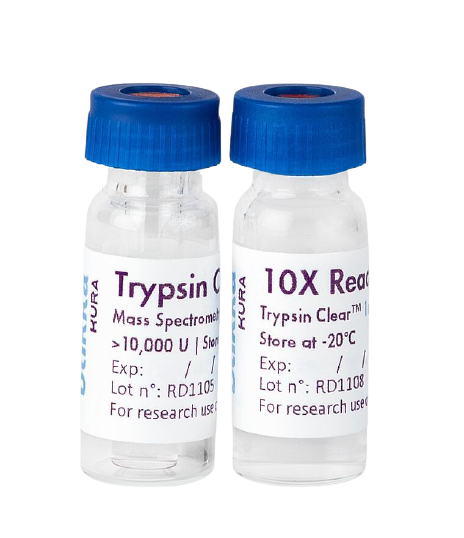 "HIGHLY SPECIFIC DIGESTION FOR CLEAR RESULTS IN YOUR PROTEOMICS ANALYSIS"
TRYPSIN CLEAR ™
Digestion of samples with Trypsin Clear™ yields cleaner mass spectra and clearer results: clear from spectrum-noise, clear from non-specific activity, and clear from autodigestion.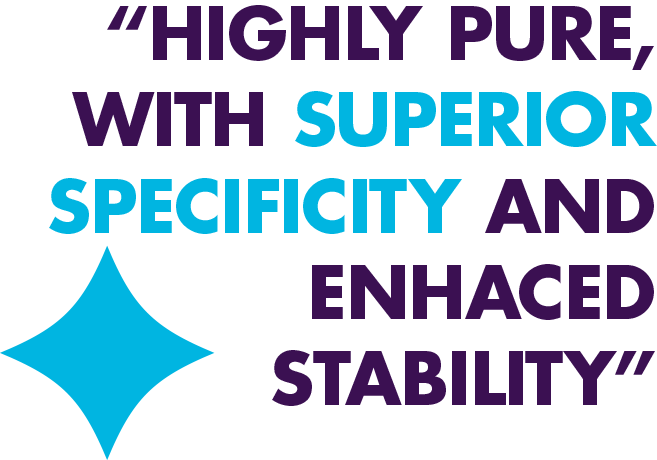 Product overview
Description
Trypsin Clear™ is a serine protease that provides highly specific digestion for clearer proteomics analysis. It has been carefully developed to yield mass spectrometry results without background noise or non-desired peptide fragments.
Trypsin-Clear™ hydrolyze protein by cleaving the peptide bonds at the C-terminal of lysine and arginine residues with superior performance. It has been chemically modified and treated with TPCK to make it exceptionally resistant to autolytic digestion and suppress any remaining chymotryptic activity. These treatments together with a high purification process boost trypsin stability, specificity and purity, which translates into mass spectra without the interference of autolytic and chymotryptic peptides.
Clear Results: clear from noise and non-desire peptides for better proteomic analysis.
Highly Pure: multiple chromatographic purification steps to eliminate any contamination.
Superior Specificity: an extremely sequence-specific enzyme with minimized chymotryptic activity
Enhanced Stability: chemically modified to be resistant to autodigestion.
Specifications
∙ EC Number: 3.4.21.4
∙ CAS number: 9002-07-7
∙ Product Formats: 100 μg or 5x20 μg
∙ Product Form: Lyophilized
∙ Optimal pH Range: 7.0 - 9.0
∙ Digestion Temperature: 37°C
∙ Storage: Store at -20°C.
The products are shipped at 2-8°C. Upon reception store at -20°C.
∙ Stability: The lyophilized powder is stable for 2 years at -20°C. Use only freshly reconstituted trypsin for best results.
∙ Activity: > 10,000 U/vial
∙ Unit Definition: One unit (U) of enzyme activity is defined as the amount of enzyme capable of hydrolyzing 1 μmol of BApNA in 30 min at 25°C and pH 8.0.
Resources
Technical Datasheets
Technical Datasheet Trypsin Clear
Application Notes
Analytical performance of Trypsin Clear™ in Mass Spectrometry analysis
Others
Trypsin Clear Brochure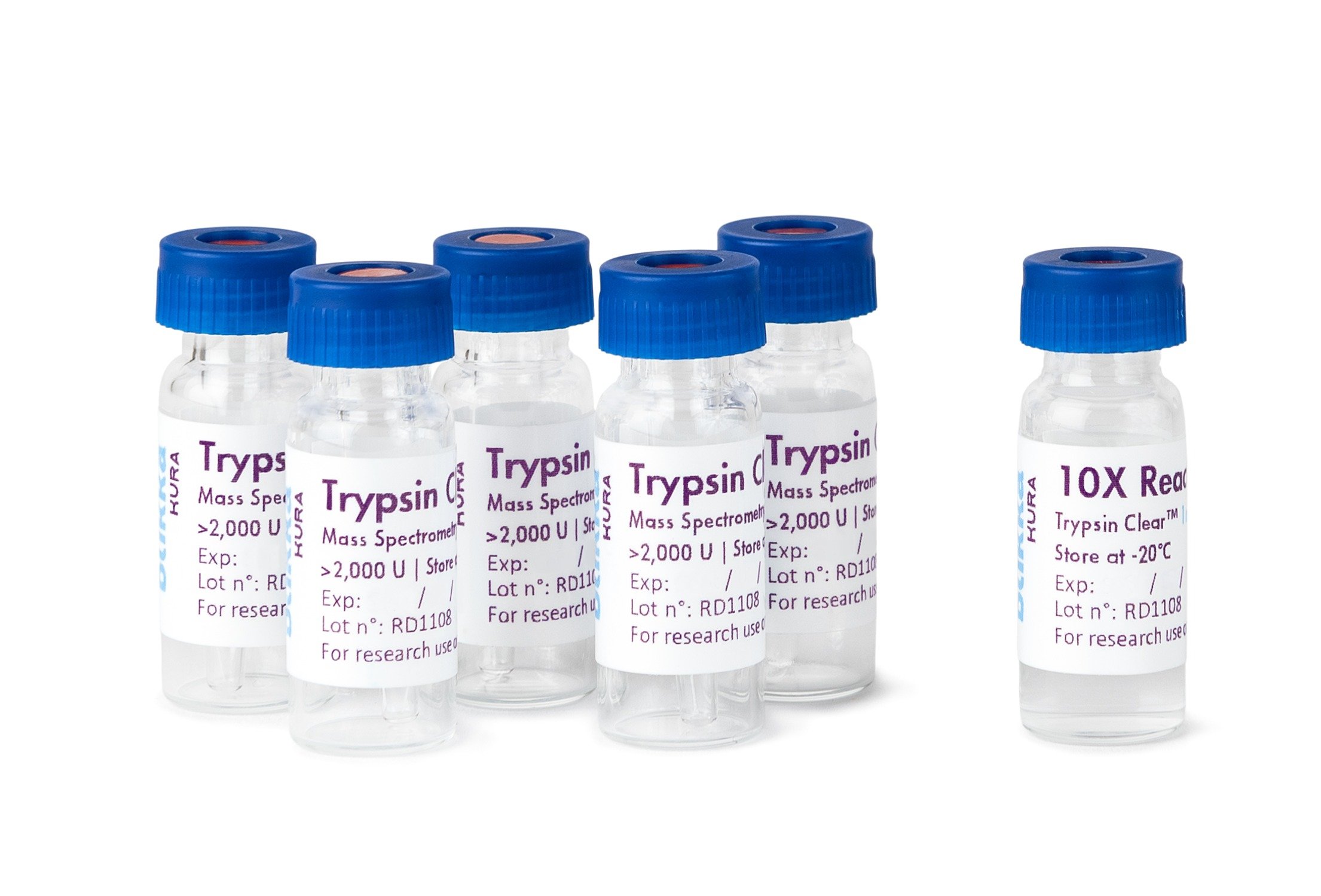 Need more information? Let's get in touch!