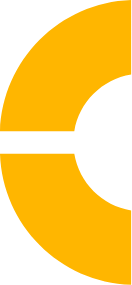 B-One®
ROOM TEMP β-Gluc for high-throughput analysis
All-in-one β-Glucuronidase stabilized in Buffer solution for Room Temp Hydrolysis.
Store at RT or 2-8 °C.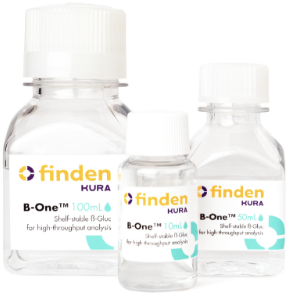 "Incredibly fast, clean, convenient β-Glucuronidase Hydrolysis at room temperature and automated drug testing compatible."
B-One®
Finden's fastest ß-glucuronidase.
This 3rd generation recombinant enzyme is specially formulated to provide a faster set up.
B-One® effectively hydrolyzes glucuronides for as fast as instant to 15 minutes at room temperature, while
ensuring an appropriate enzymatic pH in your
reaction.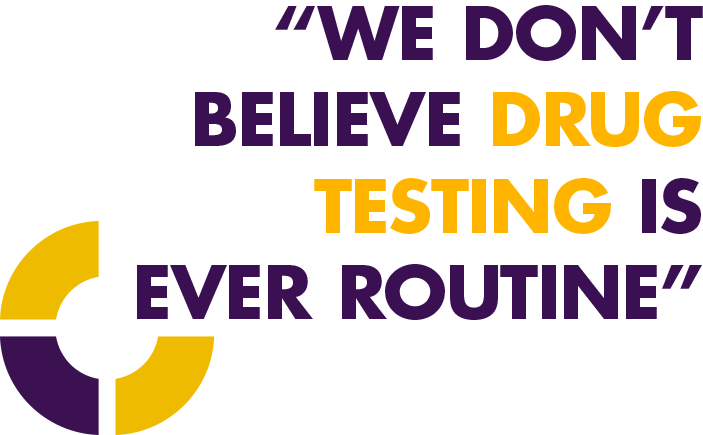 Product Overview
Description
B-One® is designed for high-throughput laboratories that use automated liquid handling instruments. It provides the most efficient hydrolytic activity at room temperature for the broadest-spectrum of conjugated analytes.
This enzyme cleaves codeine-6-glucuronide, dihydrocodeine-6-glucuronide, and other "hard-to-cleave" drug conjugates. It is stabilized in its reaction buffer and hydrolyzes at room temp to save buffer preparation and heating steps; enabling toxicology laboratories to eliminate bottlenecks in sample preparation, and permitting automated hydrolysis and same-day results.
B-One® achieves reliable results for high-throughput clinical, forensic, workplace drug testing and other kinds of laboratories, obtaining complete recoveries for as fast as instant to 15 minutes. Samples are ready to analyze in minutes following a simplified Hydrolyze-Analyze™ concept. Because of its high purity, it is free from secondary enzymes and small contaminant molecules to eliminate interferences and unwanted conversions.
This unique enzyme does not require supplemental buffering – its "all-in-one" formula allows you to simply add B-One® and ISDs to the urine samples; no additional reagent mixing or cleanup is needed.
Specifications
∙ Product Form: Liquid
∙ Temperature: Room Temperature (20°C)
∙ Purity: ≥ 98%
∙ Storage/Stability: At least 18 months at 2-8°C / or 3 months at RT (20°C)
∙ Glucuronidase activity: ≥12,000 PS-U/mL
∙ PS-U Definition: One Product Specific Unit (PS-U) of B-One® will liberate 1.0 μg of phenolphthalein from phenolphthalein glucuronide in 5 minutes at pH 6.8 and 20°C (Recommended product working conditions).
CAS No. 9001-45-0
Resources
Technical Datasheets
Technical DataSheet B-One
Application Notes
Automated Hydrolysis Extraction and Analysis of Synthetic Cathinones in Urine using a Robotic Autosampler and LC-MS/MS Platform
B-One Codeine
B-One TDM
Publications & Posters
Load Go urine drug testing
Evaluation of a new optimized B-glucuronidase for high-throughput laboratories
Fast analysis of 28 Benzodiazepines and Metabolites
B-One and BGTurbo are user-friendly, facilitating the integration of an enzymatic hydrolysis - Boston University.
Urine Analysis in Forensic and Clinical Toxicology by Martha Concheiro-Guisan, PhD.
Enzymatic hydrolysis of glucuronides in urine at RT for LC-MS-analysis by Joakim Oxelbark
Analysis of Substance Use Disorder Patient Samples by QTOF by David Newcombe
Assessment of recombinant beta-Glucuronidase vs native beta-Glucuronidase and alkaline conditions for the hydrolysis of THC-glucuronide by Alberto Salomone
Best practices in urine drug hydrolysis method
Best practices for an enzymatic hydrolysis method of a drug comprehensive panel with opioids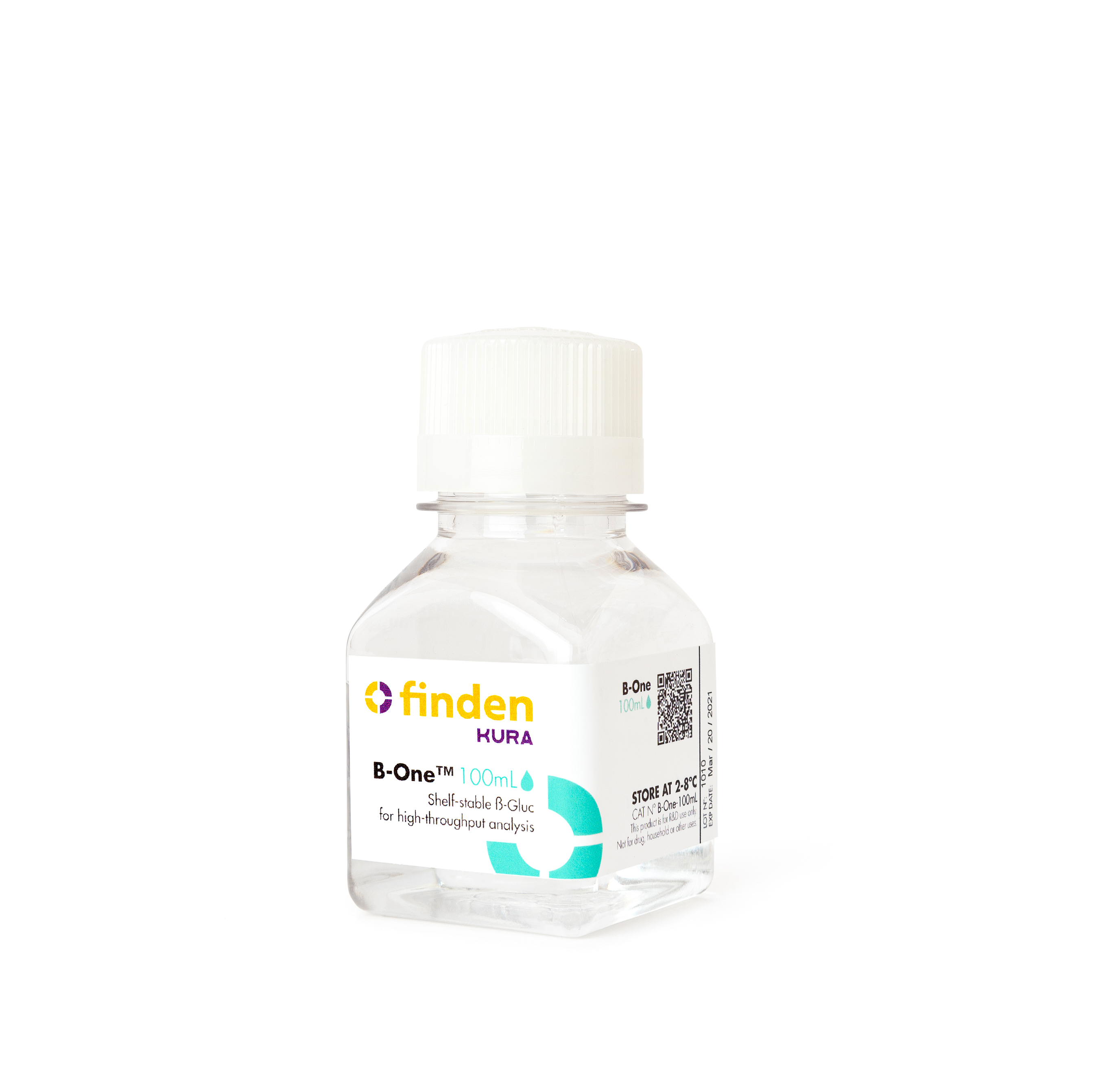 Need more information? Let's get in touch!